Hit at the local news paper!
(Tubantia)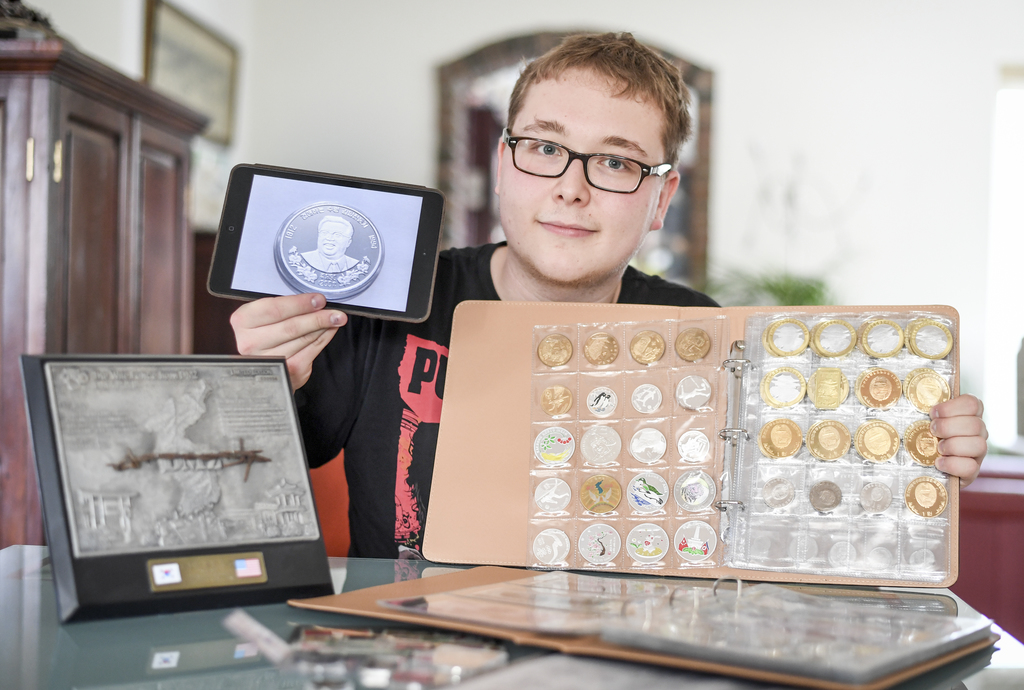 HELLENDOORN Say something about the North Korean currency and Jeroen van der Heiden (20) from Hellendoorn tells you everything about his hobby: collection those coins from the Asian country. "It's a very special country and that is what fascinates me. And collection coins was always my thing". On eBay Jeroen is searching for an aluminium coin with the portrait of Kim Il Sung displayed on it. "Kim Il Sung is the former leader of North Korea who died in 1994 and is the granddad of the current leader Kim Jung-Un, I don't think someone in The Netherlands have this coin for sale, but It's possible some other colleague-collector who I don't know own this coin. I will leave no opportunity for the search for this coin." How much of these coins are circulated is unknown. "That is the part of collection North Korean coins", says Jeroen. "The collector will find out his own that how rare those coins are. No-one outside North Korea will ever know how much banknotes are printed or know how much coins there are minted." While browsing trough the albums with coins and banknotes you can see the diversity and bright colours. "You can clearly see the propaganda. But it doesn't make the currency ugly" It's not always easy to get those coins. "Because of sanctions from America you can't auction North Korean goods, this actually happen, by using special code words. You don't have to look strange if you're searching by the term: 'garden rake', to get the desired result. Now I'm that kind of person to know how to find these coins. Now I need to find the Kim-Il-Sung-coin."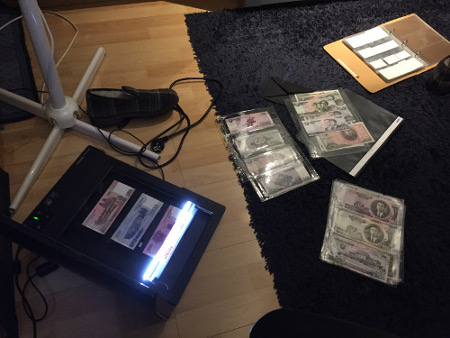 And.... How was this done?
I have many weird hobbies, this is one of them.
For my IT school I was obilgated to make a website completly written in HTML5 and CSS3.
My idea was to "digitize" my collection completly. So it was a win-win situation for me.
All the banknotes were scanned with a: EPSON Perfection V330 scanner.
The coins were photographed with a: Nikon D5000 camera.
All the cropping and editing of the images were done with GIMP, an open source PhotoShop look alike.
And please make a donation so I can maintain this page with a lot more cool stuff.